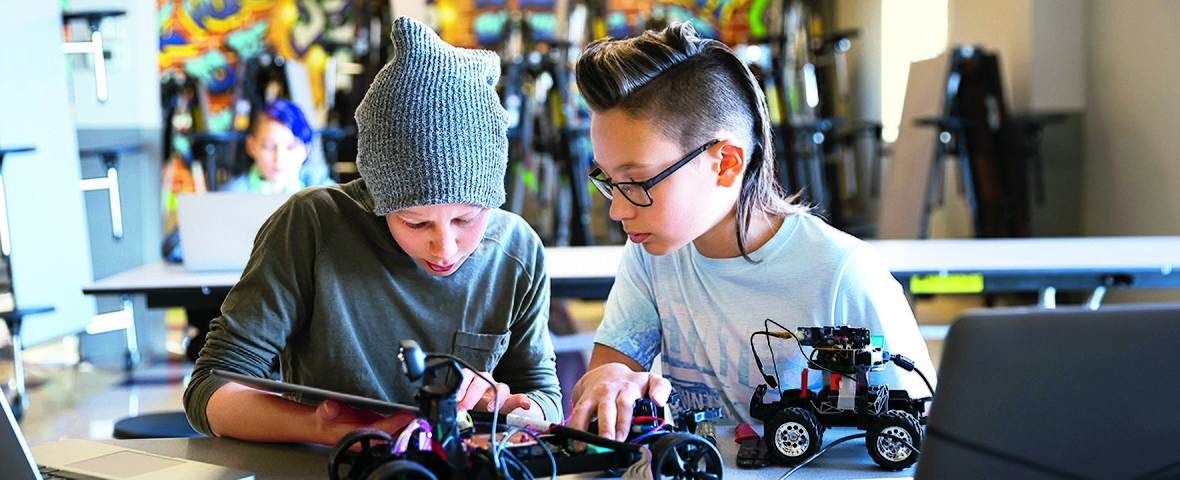 GestaltBar – The digital workshop
Digital skills for vo-tech students
Teenagers have to learn how to use digital tools competently and creatively in order to actively shape the world they inhabit and increase their chances of pursuing a cutting-edge profession. Deutsche Telekom Stiftung helps students enrolled in lower secondary education reach this goal with a project entitled "GestaltBar – The digital workshop".
GestaltBar is a hands-on program operated by Deutsche Telekom Stiftung together with lower secondary schools, youth service partners and other non-scholastic institutions. It aims to introduce young people to digital technology and related technical occupations. The program includes classes on subjects such as robotics, application development and 3D printing.
Deutsche Telekom Stiftung coordinates and finances program development at various locations across Germany.