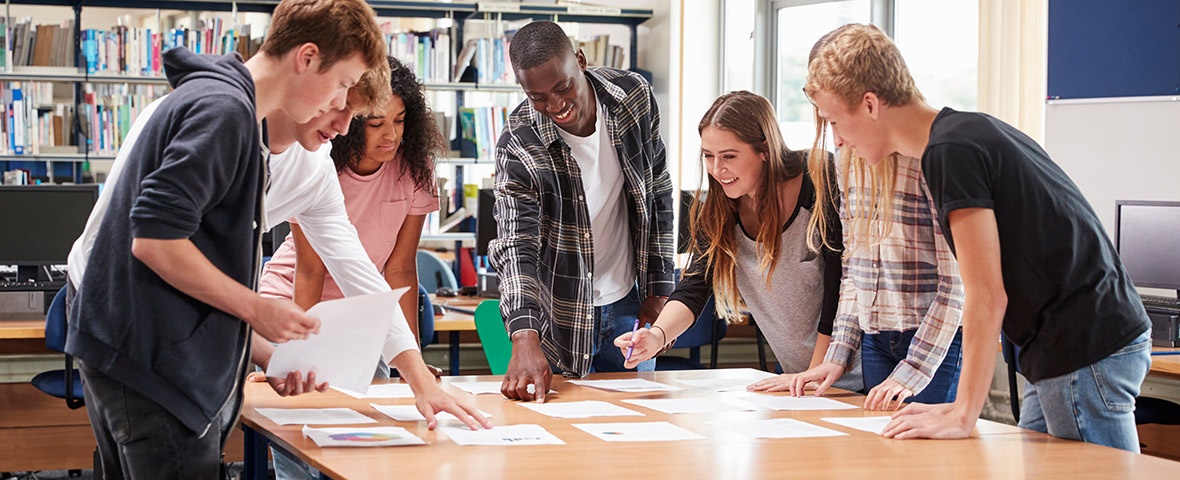 Deeper Learning
Developing profound learning processes in STEM classes
Teaching academic knowledge remains schools' core task in the 21st century. However, young people increasingly need to acquire soft skills such as communication, teamwork, critical thinking and creativity. But how do you combine knowledge acquisition with the development of action-oriented skills in the classroom? One answer to this question is provided by an educational approach that was pioneered in the United States: deeper learning. Deutsche Telekom Stiftung's Deeper Learning project supports the dissemination of this approach among schools in Germany.
The foundation has joined forces with Professor Anne Sliwka, an educational researcher at the University of Heidelberg, and teachers at secondary schools in the 2022/2023 school year to explore concrete ways to incorporate deeper learning techniques into science class. The participants will form an innovation network for developing and testing lessons. 
A teacher's manual on deeper learning is also being developed in cooperation with Anne Sliwka. It will come out in the third quarter of 2022.
Kick-off for participating schools