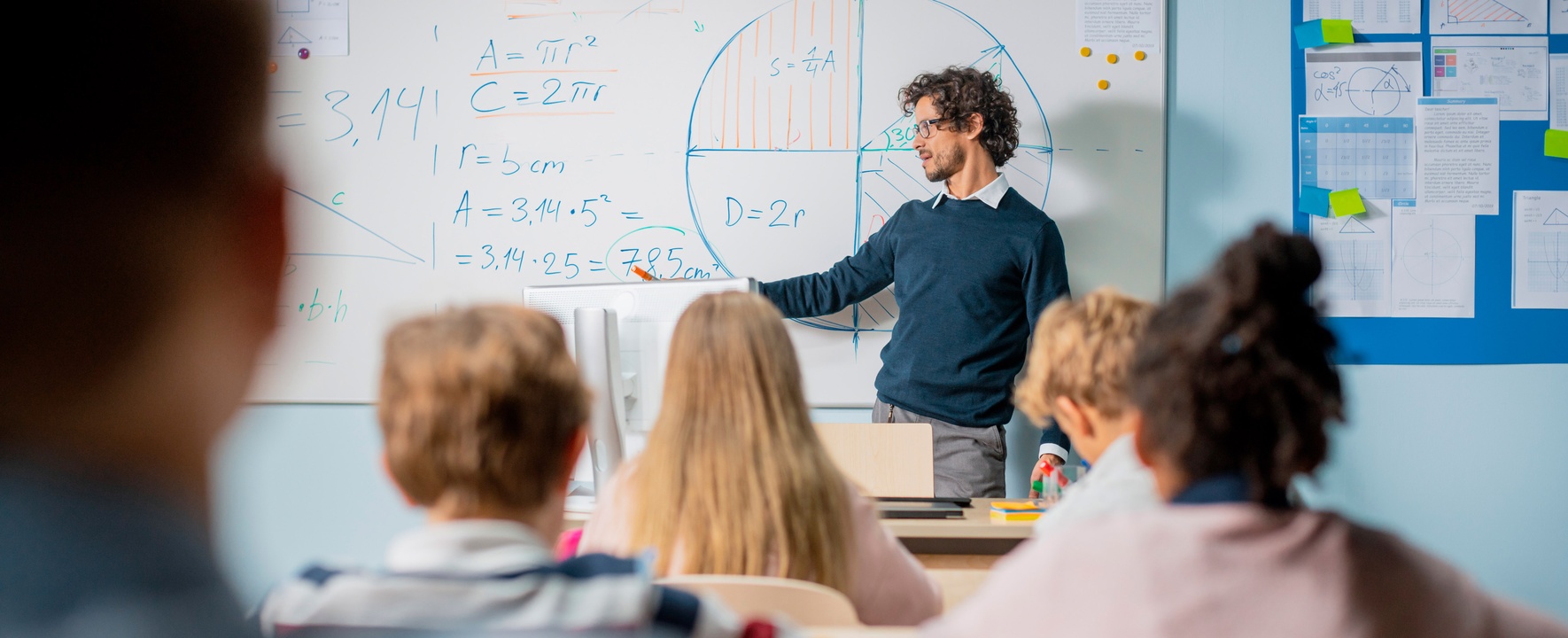 STEM staff at schools
Study on career paths to STEM teaching
Due to the dramatic shortage of STEM teachers, schools have begun recruiting more staff without education degrees in recent years. These new hires are often described as "career changers". Deutsche Telekom Stiftung plans to conduct a representative nationwide survey to identify the wide variety of professionalization paths that may culminate in a teaching career. What professional biographies do today's STEM teachers have? How do schools manage to integrate people with various professional backgrounds into their faculty? And how can these individuals best capitalize on their strengths to help shape classes and school life?
The study is being conducted by the Leibniz Institute for Science and Mathematics Education in Kiel (Professor Ilka Parchmann), the Technical University of Darmstadt (Professor Birgit Ziegler) and Goethe University Frankfurt (Professor Friederike Korneck). The purpose of the study is to learn more about the backgrounds and working conditions of STEM teachers at academic and vocational schools. The research findings will then be used to develop recommendations for supporting and maintaining STEM staff at schools.
The idea for the survey came from the National STEM Forum's "STEM staff at schools" working group. The main study is projected to start in the early summer of 2022. The team has already completed a preliminary study with a small, non-representative sample as well as a qualitative interview study.