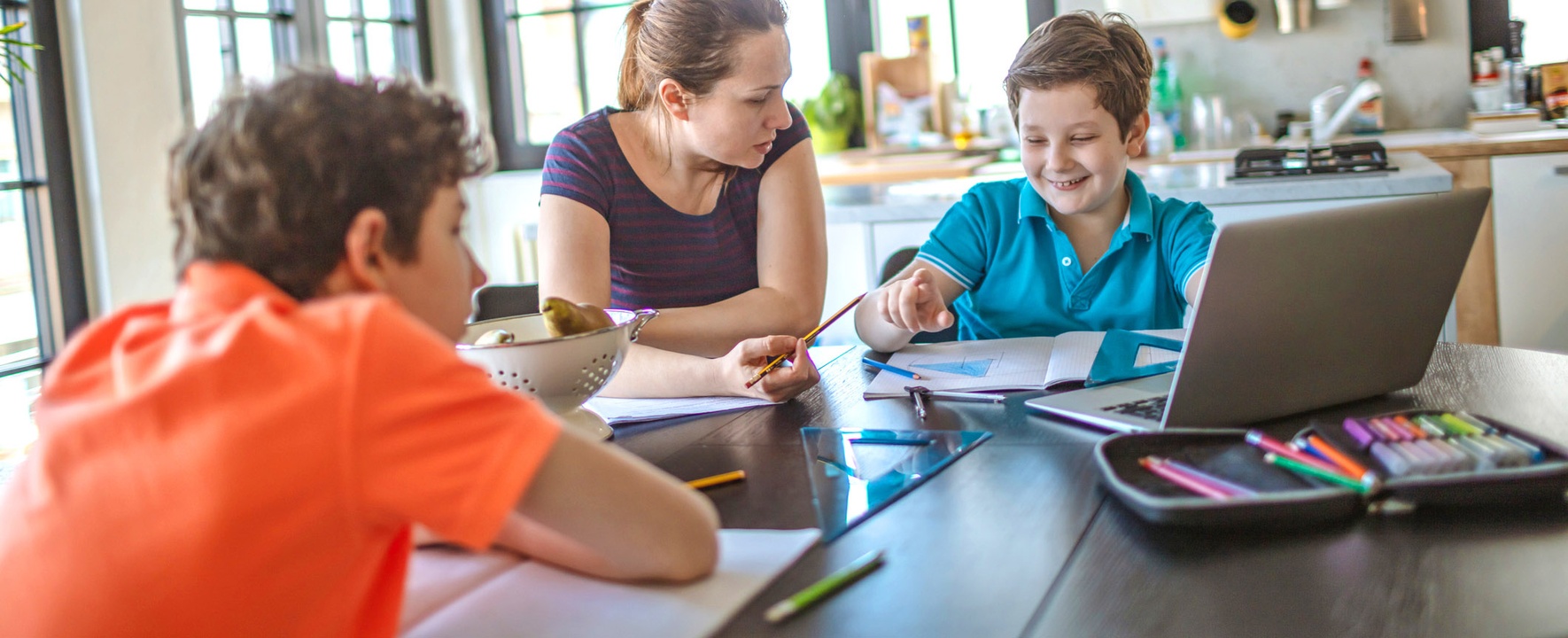 "School at home" in Germany
Experiences of 10- to 16-year-olds and their parents during the Coronavirus Lockdown
One of the most dramatic political steps taken to slow the spread of the novel coronavirus in Germany was the temporary closure of schools starting in mid-March 2020. This move not only eliminated an important social space for nearly eleven million students nationwide; it also required all students to start learning exclusively at home.
During the school closures, Deutsche Telekom Stiftung asked a representative sample of students aged 10 to 16 about their homeschooling experiences. What digital devices do they need to attend remote learning classes? What do these classes look like? And who helps them navigate difficulties? The online survey was conducted in April 2020 by Accelerom, a consulting and research firm, in cooperation with iconKids & Youth. The survey cohort consisted of just over 1,000 children and teenagers as well as their parents.
The survey revealed that most of the 10- to 16-year-olds viewed homeschooling positively and felt technologically well-equipped. However, the "remote education" provided by schools and teachers was rather conventional: Interactive teaching methods were few and far between. Instead, teachers generally sent out homework and worksheets by email and had their students read and write texts.
The full survey report, with results, can be downloaded here in German language.