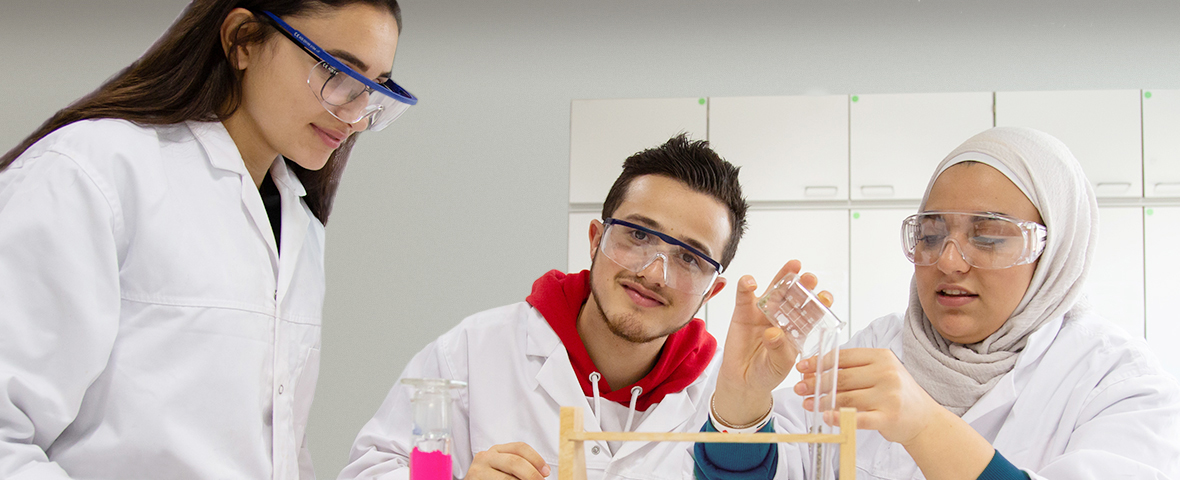 START Scholarship
Get off to a great START!
START scholars have certain things in common: they're highly motivated, very hard-working and recently immigrated to Germany.
As START's biggest cooperation partner in North Rhine-Westphalia and its second-largest partner nationwide, Deutsche Telekom Stiftung supports 15 scholarship winners who are deeply interested in biology, chemistry, physics or mathematics every year. The foundation's goal is to pave the way for talented STEM students to succeed in college or their future careers. It aims to support migrant integration through (STEM) education and help ensure more equal opportunities.
START scholars receive a monthly education allowance, a laptop with internet access and, if needed, grant money to pay for things such as textbooks, seminars and class trips. The foundation also enables them to experience many sides of science and research by visiting laboratories and participating in hands-on workshops.
Picture credit: Jürgen Schwarz/Deutsche Telekom Stiftung