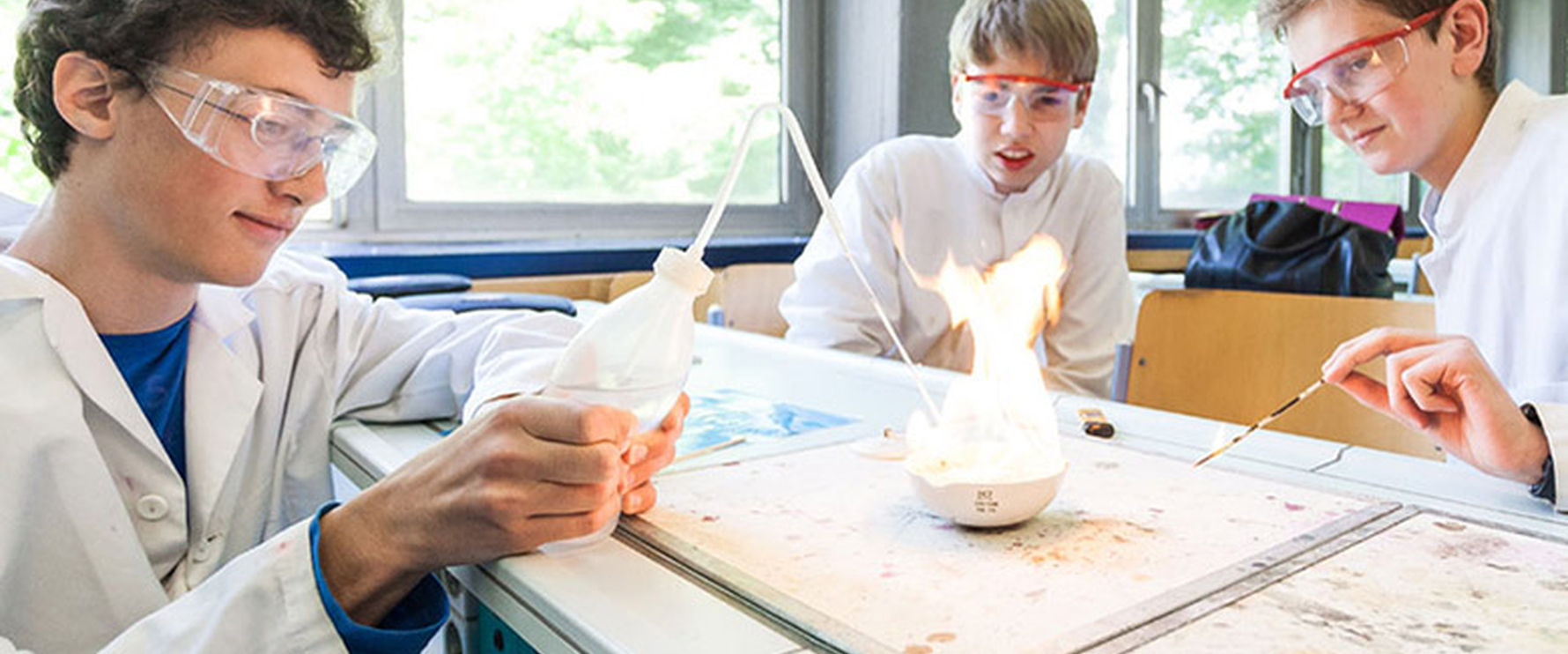 Deutsche Telekom Stiftung brings engineering education to nine more schools
Decision has been made: Successful schools allowed to set up new Junior Engineer Academies - JIAs integrate school, science and business - Foundation gives each school up to EUR 10,000 in start-up capital
In 2017, Deutsche Telekom Stiftung plans to continue its successful engineering education program for high-school underclassmen and add nine more schools to its Junior Engineer Academy (JIA) network. The new schools - seven college-preparatory high schools and two comprehensive schools - had submitted proposals in response to the foundation's fifth nationwide call for applications. Starting in the 2017/18 school year, each will set up its own Junior Engineer Academy. Students in grade 8 and up will receive hands-on, project-based engineering education as well as a real sense of how engineers and scientists earn their livelihoods. The JIA network will consist of 88 schools in 14 German states.
"Adding these JIAs has brought us much closer to our goal of having 100 JIA schools throughout Germany," said Dr. Gerd Hanekamp, Director Programs of Deutsche Telekom Stiftung and chairman of the six-member selection jury. "The proposals chosen this year have everything it takes to inspire young people to take up engineering careers and develop technical skills in the years to come. The schools have taken on challenging topics in their JIAs, including cities of the future, autonomous driving or waste management systems. They will be supported by a number of great partners."
The cornerstone of every Junior Engineer Academy is the school's relationship with regional science and industry partners. These universities, research institutions and companies supply the JIA with expertise and equipment and give young people a truly hands-on experience with technology. The JIA is designed as a two-year elective for underclassmen at college-preparatory and comprehensive high schools.
Deutsche Telekom Stiftung provides every JIA with up to EUR 10,000 in start-up and operational funds. The nine new schools will be officially recognized at the next nationwide annual JIA conference on May 12 and 13, 2017 in Leipzig, Germany. The JIA program has been running for over eleven years. The very first Junior Engineer Academy started in September 2005.
The winning schools for 2017 at a glance, sorted alphabetically by city:
Friedrich-Dessauer-Gymnasium, Aschaffenburg, Bavaria
Anne-Frank-Schule, Bargteheide, Schleswig-Holstein
Carolinenschule, Bochum, North Rhine-Westphalia
Gymnasium Links der Weser, Bremen, Bremen
Ricarda-Huch-Gymnasium, Gelsenkirchen, North Rhine-Westphalia
Gesamtschule Gießen-Ost, Gießen, Hesse
Markgraf-Georg-Friedrich-Gymnasium, Kulmbach, Bavaria
Gymnasium Maria-Königin, Lennestadt, North Rhine-Westphalia
Gymnasium Nordhorn, Nordhorn, Lower Saxony
All the schools that have Junior Engineer Academies (JIA) are listed along with their core subjects at www.telekom-stiftung.de/jia.