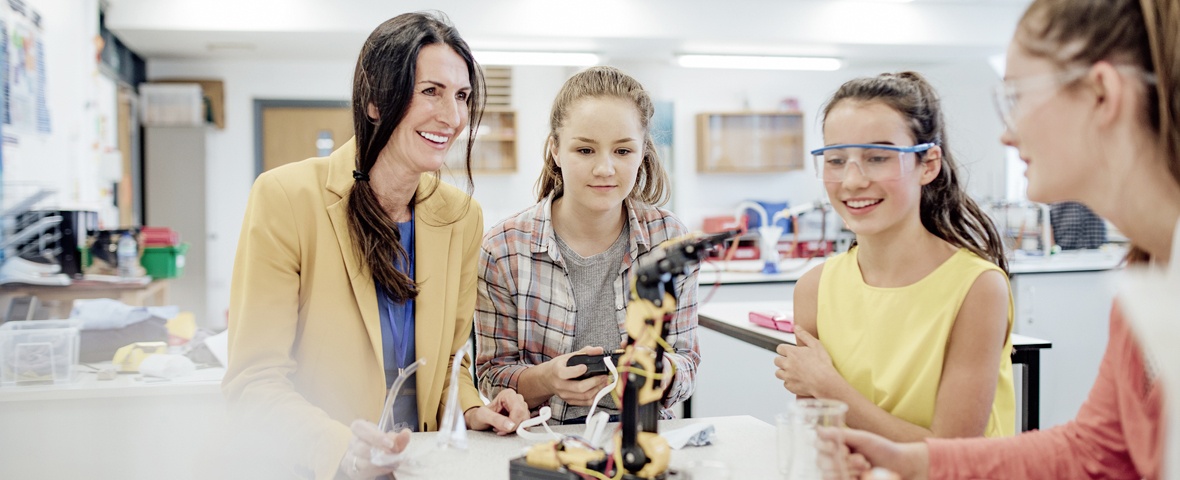 OECD Learning Compass 2030
Vision for the future of education
How should we prepare our children for tomorrow? What knowledge will they need in a world that has become less predictable than ever before due to recent rapid technological and social change?
To answer these questions, the Organization for Economic Cooperation and Development (OECD) has developed the Learning Compass 2030. This learning framework, which the member states developed together and presented in Vancouver in May 2019, summarizes the skills that young people need in order to develop into successful individuals. Its core idea is that students should take more responsibility for their learning. By strengthening student agency, young people are empowered to positively influence their lives and the world around them.
Deutsche Telekom Stiftung, Bertelsmann Foundation, Education Y, Global Goals Curriculum and Siemens Foundation, who are all OECD partners, have prepared a German translation of the Learning Compass 2030. This process, which finished in September 2020, also involved educational practitioners, researchers, policymakers and administrators. Next, the partners – several of whom were involved in drawing up the original document – want to make the Learning Compass concretely applicable to the German educational system.