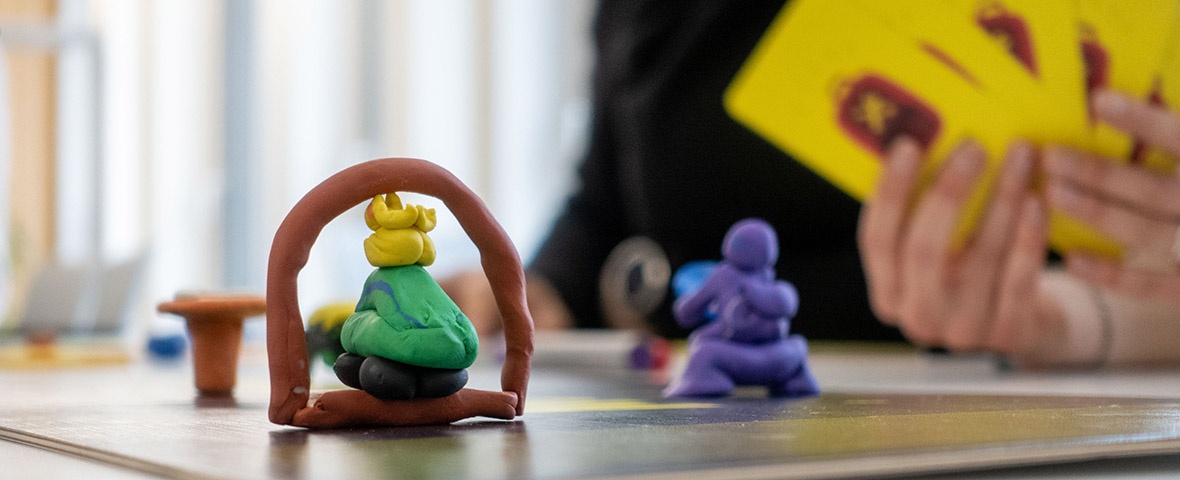 Moonshot Edu
Finding fun ways to encourage creativity in kids and teens
Children and adolescents need more than knowledge in mathematics, physics, computer science or other fields to succeed in the 21st century. They also need skills such as critical thinking, sound judgment, creativity, teamwork and effective communication. However, these "future competencies" are still being neglected in schools.
Deutsche Telekom Stiftung has therefore joined forces with games manufacturer Playful Business and the Ruhr University Bochum to develop a board game for young people that explicitly aims to develop future competencies. In Moonshot Edu, single players or teams compete against each other to complete various challenges. The basic idea is to use creativity techniques to develop new ideas and keep changing perspectives.
Moonshot Edu can be used both in the classroom and in extracurricular settings to promote creativity. Deutsche Telekom Stiftung holds workshops to train teachers and education professionals within its networks to become Moonshot Edu game leaders. The workshop participants learn how to make playing the game part of their work with children and teenagers.
The purchase of the game is currently only possible through workshop participation. An online-based version of Moonshot Edu is planned for the future.