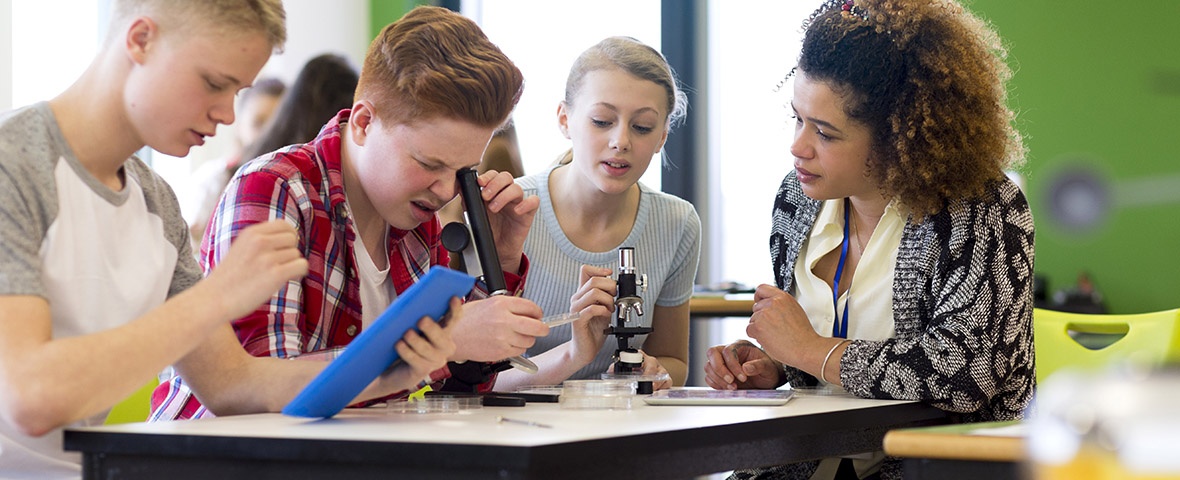 Creating Opportunities@Bonn
Commitment to helping at home
Deutsche Telekom Stiftung has contributed heavily to the community surrounding its Bonn headquarters since its beginnings. It aggregates all its activities for the city's children and youth in an initiative entitled "Creating Opportunities@Bonn – Greater involvement through STEM education". Its efforts focus on projects for disadvantaged kids and teenagers.
The initiative's mission is to develop a model STEM region by collaborating closely with the City of Bonn. To accomplish that, it intends to connect as many key players in STEM education as possible and raise the quality and visibility of STEM educational programs.
Other partners in the Creating Opportunities@Bonn initiative include the Mathematics Center for Schools ("MathZe"), Deutsches Museum Bonn, the Zoological Research Museum Alexander Koenig, the University of Bonn and numerous daycare centers, schools and youth centers.