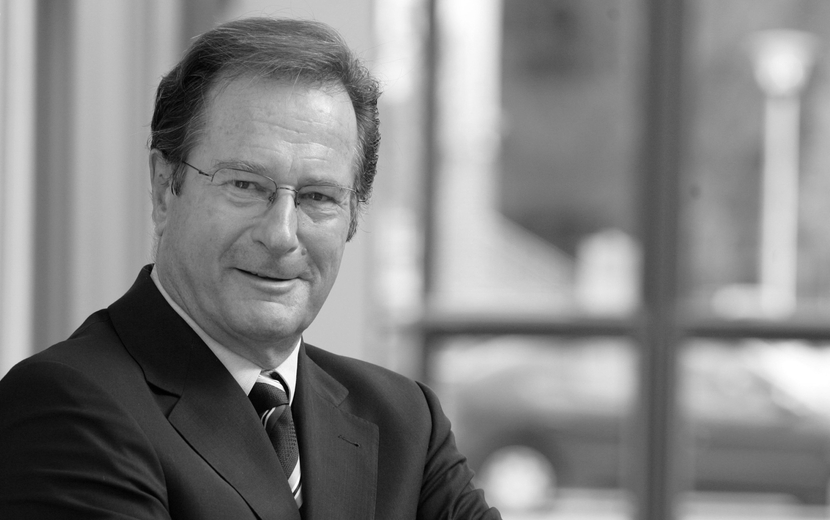 We mourn the death of Dr. Klaus Kinkel
A great man has gone from us. Klaus Kinkel was a politician, a lawyer, a bookworm, a Swabian, an animal lover, and much more besides. Most of all, however, Klaus Kinkel was a friend of people. Consequently, there will now be many who are paying tribute to his life and his wide-ranging achievements, and feeling saddened at the thought that his advice will no longer be available.
Among those who mourn his passing will be the team of Deutsche Telekom Foundation. Without Klaus Kinkel, the Foundation would not exist. He was its initiator, and for eleven years its leader. In his words, it was "his baby".
The baby has meanwhile grown into a teenager. In December, Deutsche Telekom Foundation celebrated its 15th birthday. Today, it is one of Germany's major educational foundations, and that is also, and above all, thanks to Klaus Kinkel.
Initially, establishing the Telekom Foundation within the existing foundation landscape was not easy. The first task was to make its voice heard and gain a name for itself, and win backers for the cause in the spheres of politics, academia, business and society. And what better person to do that than Klaus Kinkel? His powers of persuasion are legendary, and his network of friends, acquaintances and contacts was virtually inexhaustible. As a result, he succeeded time and again over the years in bringing leading figures on board and enlisting their collaboration. Whether for positions on the executive board or the board of trustees, or assistance for projects and events – he always found support among the "Zampanos" - the movers and shakers and men (and women) of action - as he fondly referred to them.
Klaus Kinkel conveyed conviction and strength; he was demanding but also supportive, inquisitive, humorous, unconventional, grounded, warm-hearted, caring. All of these traits made him a "Zampano" himself. Those who met him will never forget him.
We will remember Klaus Kinkel with respect for his lifetime achievements and with great gratitude for his ever open ear and his good counsel. We will remember him with a smile when we think of the countless anecdotes he was able to recount so vividly and with so much enthusiasm.
We will remember him as a unique personality. We will miss him badly.
Picture: Deutsche Telekom Stiftung