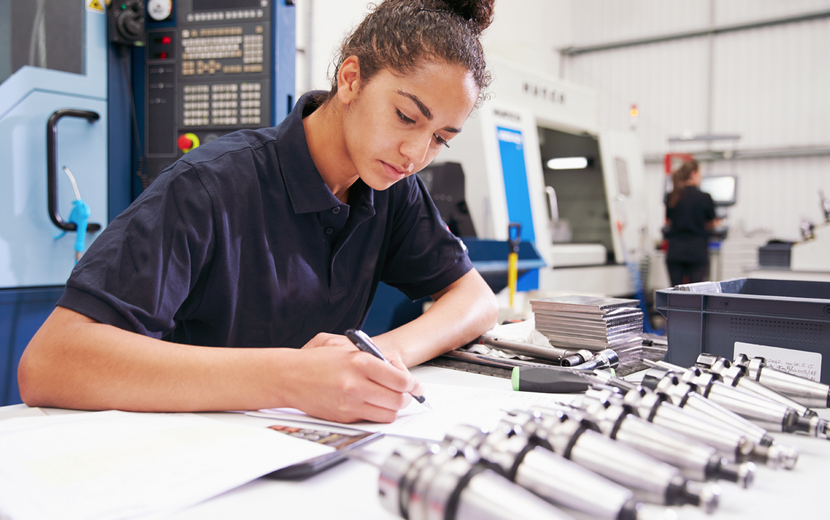 Wanted: Women interested in STEM subjects
Initiatives undertaken all over Europe are delivering results, as more girls and women are showing an interest in training and studying STEM subjects than ever before.
Be it the almost total dominance of women in languages or the significant preponderance of men in physics and engineering, gender balance is something that is almost entirely missing in many courses of study at Europe's universities. According to Professor Manfred Prenzel (little picture), an educational researcher with many years of experience as the German director of the PISA study: "While it's true that we have made significant progress here, there is still a great deal to be done." Prenzel knows his way around the international education landscape, and is well aware of the fact that there is still room for improvement in the percentage of women in STEM subjects in Germany and many of its neighboring countries.
In Germany, for instance, mathematics, natural sciences, information technology and engineering are in particular demand, and in its 2017 education report, the Organization for Economic Co-operation and Development (OECD) ranked Germany in first place in this category with approx. 40 percent of all students enrolled in STEM subjects. Once the figures are broken down by gender, however, it is striking that women account for just 28 percent of these students.
Why is it that STEM subjects seem to be less interesting for women studying at universities? Microsoft commissioned researchers to visit schools in twelve European countries to find out the reasons for this discrepancy, and they discovered that teachers only have a few years in which to engender lasting interest in STEM subjects among girls. On average, German girls start getting interested in STEM subjects at the age of 11.4, yet their interest usually begins to wane by the time they reach 15 or 16. Among Russian girls, on the other hand, interest awakens a good year earlier than in German girls, at an average age of 10.3 years.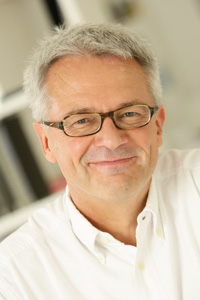 According to Manfred Prenzel, there are historical reasons for this: "In the Soviet Union, there was a long-standing tradition of women becoming engineers, and this is something that's still having an impact today." Asia, too, stands out: "Mathematics are an important part of the culture in many Asian countries, and for that reason alone it is natural that there are more women working in these areas." Successful female role models motivate girls to follow in their footsteps. It is these role models that are often lacking in Germany. According to the Microsoft study, for example, more than half of German schoolgirls responded that STEM subjects are taught solely by men, and one-third of German girls stated that even the examples used in the classroom almost always depicted situations from boys' points of view.
In the eyes of the researchers, this is clearly an error: "Whether or not someone is interested in the natural sciences depends on their ability to relate these topics to their own lives and realities." When teachers neglect to address girls' perspectives in their classrooms, this can result in fewer girls demonstrating an interest in pursuing a career in these fields. 
The relatively low percentage of women in STEM subjects is something that Germany has in common with many of its neighbors. In a study published in February 2018, psychologists at the University of Missouri in the USA ascribed this discrepancy to society's high level of gender equality. For example, women account for a much higher percentage of graduates in STEM subjects in the United Arab Emirates, Tunisia and Algeria, all of which are countries that generally score very poorly in terms of equal rights for men and women. According to the researchers, a possible reason for this is that many women are looking for ways in which they can achieve financial independence, and in many countries a career in STEM fields seemingly offers the only way of achieving this, while there are many other opportunities available in western countries.
No one wants to simply accept the current situation, and in many countries initiatives from the fields of politics, education and science have been launched with the aim of getting more girls interested in technology, the natural sciences, mathematics and information technology. In Great Britain, for example, the 'People Like Me' initiative offers women the opportunity to pass on their experience, while in Germany the 'CyberMentor' program allows female students and mentors to interact via email and online chats and forums. Germany has also been home to the 'Komm mach MINT' initiative since 2008. This program, whose supporters include Deutsche Telekom Stiftung, networks more than 250 partners from the field of politics, business, science and the media. The EU is also active in this area, including with the 'Hypatia' project, which brings together museums, science centers, research and industry in 14 European countries to awaken interest in scientific topics among girls. 
Nichelle Nichols had the chance to play a successful STEM woman on television in her role as Lieutenant Uhura on 'Star Trek', and Nichols (85) was active as a NASA ambassador for many years with the aim of getting girls enthusiastic about technology. It was in this role that she once said: "Science is not a boy's game, it's not a girl's game. It's everyone's game."
Picture credit: Monkey Business Images/Shutterstock (above), Faces by Frank