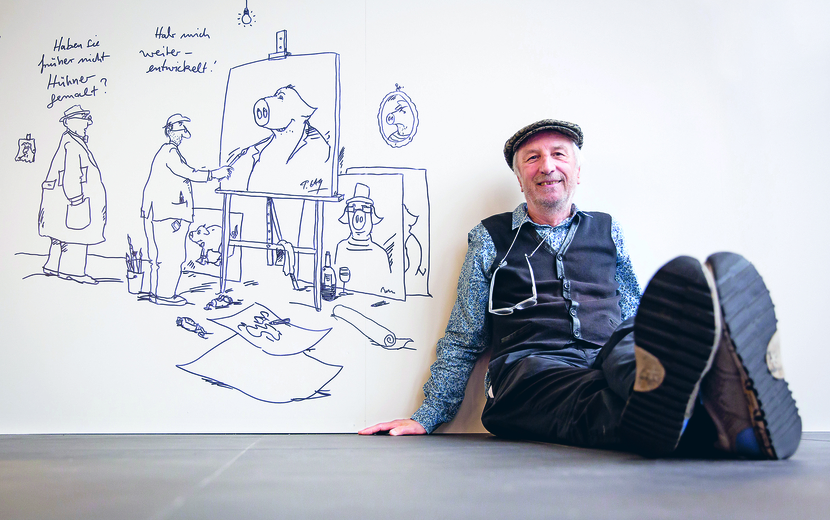 My big chance
People from business, science, politics and education talk about the people and moments that changed the course of their education.
PETER GAYMANN
Artist
My big chance came when I was eleven years old. It was 1961, and I was attending elementary school in Freiburg. My grades were excellent, my handwriting beautiful, my notebooks covered with drawings, collages and photos. No, I wasn't an overachiever; I was simply having fun. One day, my teacher asked me if I wanted to switch to a Gymnasium, the college-preparatory high school. Of course I did! But my parents shook their heads. "Basic high school is enough," they said. Nobody in my family had ever graduated from a Gymnasium. I begged and pleaded, but to no avail. Then my teacher took the initiative, inviting me and my parents to come to his home. After talking to him, they relented. A miracle! Their only comment: "You'll have to do it all yourself. We don't know math or foreign languages." I graduated and went to college to study social work. When I told my parents that I wanted to become an artist, they panicked. My response: I'll make it on my own! And I was right. I wonder what my old teacher would say to that? I, for my part, am simply grateful to him.
Peter Gaymann (66) gained renown with cartoons about chickens that regularly feature in magazines. Gaymann has published 75 books and works as a freelance artist in Cologne.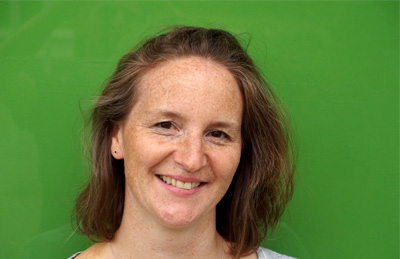 KATJA JUNG
College student
I've found that life keeps offering you chances. You just have to spot and seize them. The most important chance in my education was probably the time when I joined the Girl Scouts. I was only 12, and it opened up a whole new world to me. We took field trips, camped together and helped others in need. At the age of 15, I was given a leadership position in my troop. I had responsibility, learned how to organize everything, be part of a network. I was allowed to grow into the role. That gave me strength and courage. I learned to be a team player, be flexible - and that things will work even if everything isn't done perfectly. The Girl Scouts believe that every individual can contribute to the community; I found a lot of role models there. That's definitely what I want to be for my students when I'm a teacher. Good role models are extremely important.
Katja Jung (44) is a master carpenter by trade who decided at the age of 39 to become a teacher. She has held a FundaMINT scholarship from Deutsche Telekom Stiftung since 2014.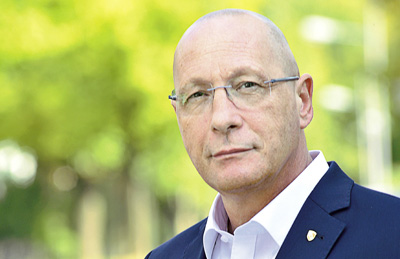 UWE HÜCK
Chairman of the General Works Council at Porsche AG
We all need mentors in our lives to seize our opportunities. My most important mentor was probably my German teacher at my special education school. I was wild, aggressive, ten years old and living in a group home. Stubborn as a mule. This teacher was the only person who treated me with dignity. He taught me that books can be good for reading, and not just for hurling them everywhere. And, on some weekends, he got me out of the group home and brought me to his house. I still remember his garden, the plum tree and the suppers with his family. He is one man I trusted. He showed me that education is a powerful weapon. By the way, I find that today's young people have a lot going for them, we just have to spend more time with them. That's why I set up a learning foundation to help disadvantaged young people. I want them to have a chance in life.
Uwe Hück (55) is a multiple European champion in Thai boxing, a trained automobile painter, a holder of the German Federal Cross of Merit and the Deputy Chairman of the Supervisory Board of Porsche AG.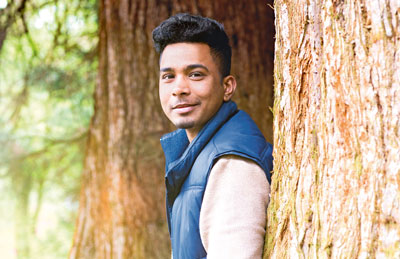 SUNITHAN JESUBALARASA
College-preparatory high school graduate and START scholarship holder
When I arrived in Germany in 2012, my life was basically over. I had lost my parents and home in the civil war. Now I was in a country whose language I didn't speak. Luckily, I found new opportunities here. I owe it all to my foster parents, who made sure that I could leave basic high school and start attending a more advanced comprehensive school. Now I'm in 12th grade and preparing for the final exams that will earn me a high-level high school diploma. My second big chance came with the START scholarship. As a scholarship holder, I get to regularly attend seminars on lasers, navigation systems or other exciting things. START also provides financial support, and I get to meet people from all walks of life and learn about education and career opportunities in Germany. It also allowed me to work as an IT intern at Deutsche Telekom. My dream is to start a cooperative education program after high school.
Sunithan Jesubalarasa (21) came to Germany from Sri Lanka as an unaccompanied minor refugee. Now sponsored by Deutsche Telekom Stiftung, the START scholarship holder speaks fluent German and plans to pursue a college degree in computer science.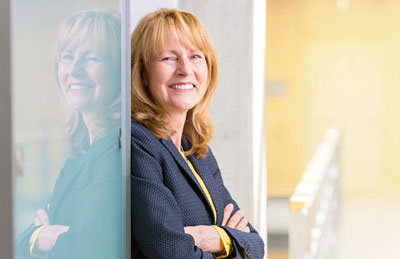 EDELGARD BULMAHN
Former Federal Minister of Education and Research
For me, education was a gateway to a whole new world. I grew up in a village in North Rhine-Westphalia. My dad was a barge operator, my mom a hairdresser. She was very aware of the importance of schooling and wanted her daughters to get a good education. That's why she planned to send us to a public business school after basic high school. I had other plans, though: I wanted to attend the Aufbaugymnasium, a kind of college-preparatory school that gives rural residents access to advanced secondary education. It was a wonderful opportunity for me and my sister. The Aufbaugymnasium laid the foundation for the rest of my life - it was my big chance. After graduating, I spent a year working at a kibbutz in Israel. Then I got a degree in political science and English. I received federal government grants under "BAföG", a program introduced while Willy Brandt was chancellor. Without BAföG, it would have been very difficult for me to attend university.
Dr. h. c. Edelgard Bulmahn (66) is a former German Federal Minister of Education and Research. Today, she serves as Vice-Chair on the Board of Trustees of Deutsche Telekom Stiftung.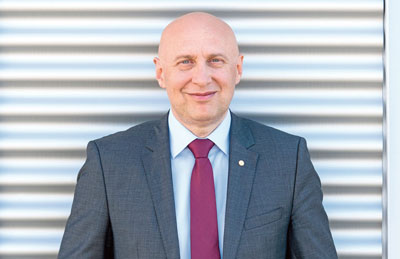 STEFAN W. HELL
Nobel Laureate
The chance that fascinated me as a young physicist was to overcome an obstacle that others considered insurmountable. For over 100 years, experts were convinced that light microscopes could not have a resolution higher than the "diffraction limit". But after some initial research, I felt that more was still possible. I wanted to show the scientific mainstream that it was wrong. I was less interested in the significance that my research would have. There were plenty of scientific challenges along the way - but first, I had to tackle the financial hurdles. After getting my doctorate in Germany, I couldn't get a laboratory with my idea, so I went to Finland for a few years and moved from one fellowship position to the next. Once I landed a five-year position as the head of a Max Planck research group, I felt rescued. Here, I was finally able to fully devote myself to high-resolution microscopy - and in the end overcame all the remaining obstacles.
Prof. Dr. Stefan W. Hell (54) is the director of the Max Planck Institute for Biophysical Chemistry in Göttingen, Germany. In 2006, he was awarded the Deutscher Zukunftspreis, the German President's Award for Innovation in Science and Technology, along with many other prestigious honors. In 2014, he received the Nobel Prize in Chemistry for the development of super-resolved fluorescence microscopy.
Photo: Artist Peter Gaymann - Baschi Bender