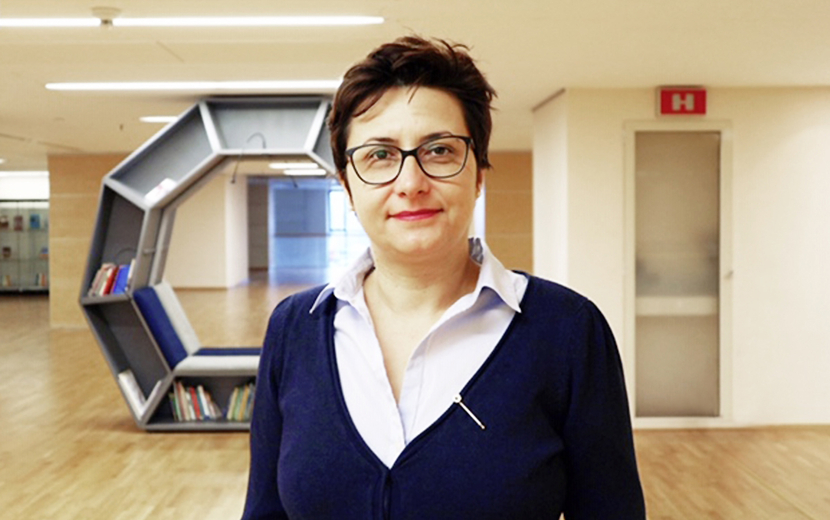 How important are cooperation partners for foundations?
Interview with Dr. Camelia Crisan, Manager of the Progress Foundation
Deutsche Telekom Stiftung expands its international activities by starting a cooperation with Progress Foundation in Romania. The partners will set up a joint program to spark children´s interest in STEM subjects by reading aloud to them. We talked to Camelia Crisan, Executive Director of Progress Foundation, about the main tasks and challenges of foundations that aim to improve STEM education in Romania.

Camelia, what are the main tasks/ goals of Progress Foundation?
The Progress Foundation acts like a facilitator for communities and their development by using libraries as education hubs. We aim at increasing the social capital of communities, contributing to the professional development of different stakeholders, using research and innovation to develop community institutions and projects and we are putting at good use the potential, traditions and local expertise for a smart development. We are also a restless advocate for the social responsibility of companies and institutions.

What kind of challenges do foundations face in Romania?
There are many challenges and most of them are connected to setting out long-term partnerships. I believe that it is not only a Romanian problem, rather it has to do with a universal challenge, that we live in the age of speed. So most of the activities have to be done fast, with immediate results. This is a simple impossibility, and it is an evidence for anyone who has spent a minimum of time working in community development. For such projects, a long time partnership and commitment from different stakeholders is needed. As a result, we find it hard to convince some of our funders that we both should plan for a long journey if we want to see sustainable results. At the same time, as EU funding has been delayed by the current government, for a lot of organizations it is hard to continue supporting their patrons, so one needs to restrain its activity in order to continue operating. 
 
What does good STEM-education look like in Romania? Any learnings for other countries?
Good STEM education means, in my opinion creating the right framework for curiosity. Sugata Mitra quoting Arthur C. Clark said that if curiosity is there, education happens. So, I believe that this is the ultimate goal for STEM education: to ask kids the right questions and then point them to the most appropriate sources to gain that knowledge. From our experience so far, apart from stimulating curiosity it is important to allow kids to work together in problem solving. Peer exchange is essential to a deeper and meaningful learning and, as a result, kids also develop their leadership skills which are crucial for later in life.
 
Are STEM and language already being combined in Romania?
STEM and language learning is quite new in Romania, so we will learn from similar projects in Germany and Austria. No need to reinvent the wheel if good practices already exist. We are thus eager to see how we can train librarians in order to do it in a very efficient manner.
 
All over the world a big change is taking place: libraries reinvent themselves, becoming more digitized, expand their offers. Which role libraries play in Romania?
I believe that the libraries in Romania are following the international trend. Our libraries offer more and more services, which respond to community needs. They are involved in more than books lending and teaching communities how to use computers. Community members in Romanian libraries may learn active citizenship, digital storytelling, different courses – like for instance conflict management, and some librarians use design thinking to set out new spaces or services. Thus Romanian city libraries are within line with their Western or US counterparts. Some rural libraries too. I would say, in terms of library work we are quite advanced. If only the government funding would match that, the situation would be pretty pink.