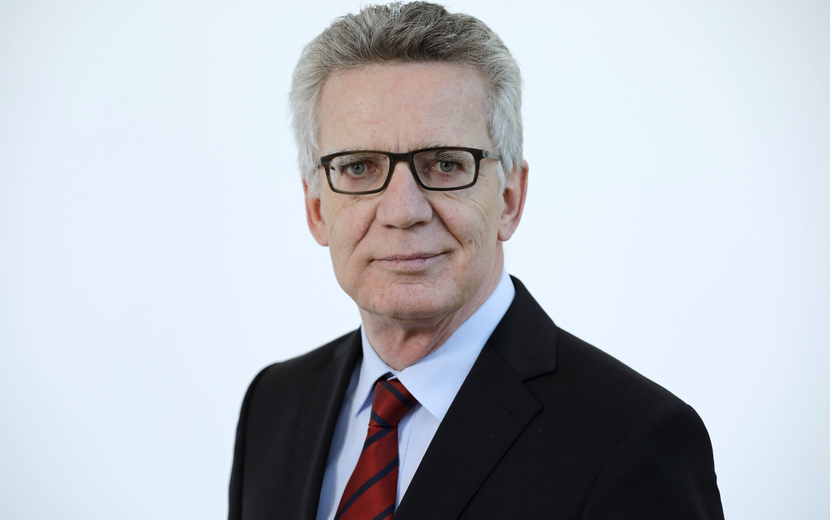 Gummy Bears or Chocolate Truffles?
After a good 30 days as our new Chairman, we asked Dr. Thomas de Maizière, a former longtime member of the German federal cabinet, about his initial impressions, his school and college years and a few of his personal preferences.
Dr. de Maizière, you've been the chairman of one of the country's largest educational foundations for over a month now. Obviously, we're interested in your impressions so far, but we'd also like to learn about your own educational background and the other things that make you tick. We'll ask, and you answer.

First, the job: What do you prefer – Germany's black-red-gold or Telekom's magenta?
I lean toward black-red-gold, but with a shot of magenta.

Which do you prefer: spiral notebooks or tablets?
Both. Some things don't belong on the internet.

Do you prefer working in the Federal Chancellery or with the foundation's Board of Trustees?
My time at the Federal Chancellery was enjoyable, but it's behind me now. I'm thrilled to be focusing my attention on the Board of Trustees and particularly on all the foundation's exciting projects and beneficiaries. 

You went to school in Bonn. Did you find school more fun or more frustrating?
More fun.

Where did you prefer sitting: the first row or the back of the class?
I sat at the back of the class but was put in the first row for having acted out.

Were you the valedictorian, or the class clown?
Neither nor. I was a good student, nothing more. Back then, class participation made up for a lot of the written work.

Did you prefer one of the STEM subjects, or German and music?
We had fixed schedules without any electives. I liked math class when the teacher was good. But I enjoyed ancient Greek, too.

You got a law degree. When you were in law school, did you attend class more or go to parties more?
Both!

Did you copy, or did you let others copy from you?
You can't do that in law school.

As a student, did you make your own snacks or buy them from a store?
I got them from the cafeteria.

How about today – coffee or tea?
Coffee in the morning, tea after noon.

Gummy bears or chocolate truffles?
Gummy bears.

Night owl or early bird?
Night owl.

FC Bayern or Borussia Dortmund?
Borussia, obviously. With a passion!

Mozart or Metallica?
Bach, Brahms and Scandinavian jazz.

Movies or concerts?
Both. As often as I can.

Do you prefer novels and mysteries or non-fiction and studies?
I prefer reading novels before going to bed each night and on vacation. Particularly ones with political themes. But I also like good mysteries from authors like Mankell or Batya Gur.

Vacation in the Erz Mountains or the Mediterranean?
Wherever it's quiet and not too hot.

Detective shows or talk shows?
I love watching detective shows every Sunday. I've not been on many talk shows and find myself watching them less and less.

Christmas is coming – what's your biggest wish for 2019?
My deepest wish is for multilateralism to succeed so that nationalism doesn't get any fuel for its propaganda.