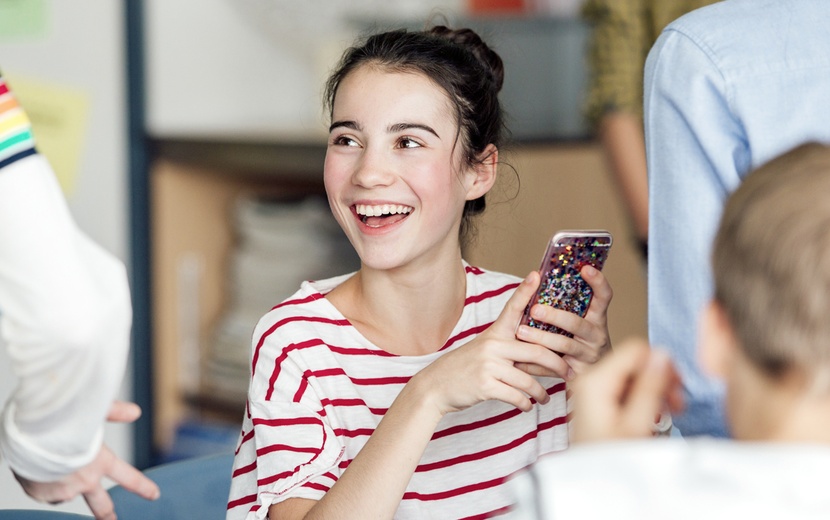 "Give students more responsibility!"
OECD Education Director Andreas Schleicher on Learning Compass 2030 – and why agency is so important for children and teenagers.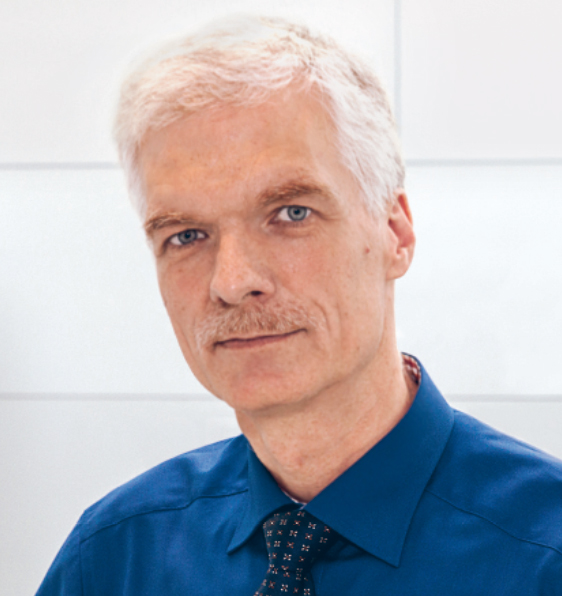 When Tiago Brandão Rodrigues became the Portuguese Minister of Education in 2015, one of his first initiatives was to provide the country's schools with an additional euro for every student they had. This initiative was different in that it was the students who got to decide how to spend the extra funds. It should be noted that students in Portugal's education system traditionally have even less creative freedom than those here in Germany. As a consequence, the experiment initially produced disappointing results: At one school, for example, the children simply decided to spend the money on buying ice cream for everyone. With time, though, they realized that it made more sense to use the funds for things that made a big difference in how they lived and learned. Today, the students at many schools in Portugal are deeply involved in distributing resources well beyond this limited budget.
So why I am telling you this story? Because I believe that it pays to give children responsibility for what they learn instead of merely training them to be second-class robots, as we have done so successfully in our industrial society: We teach students something and expect them to regurgitate it appropriately. In today's era of artificial intelligence, we must devote more of our mental energies to identifying the essence of human skills that complement but do not replace technology.

Things that are easy to teach are now also easy to digitalize and automate. The modern world rewards us not solely for what we know – Google already knows everything, after all – but rather for what we can do with this knowledge, for our ability to apply our knowledge creatively and independently in new situations. In modern societies, value is created by combining different areas of knowledge and linking together ideas that initially seemed unrelated. To do this, though, we must be familiar with and open to different ways of thinking.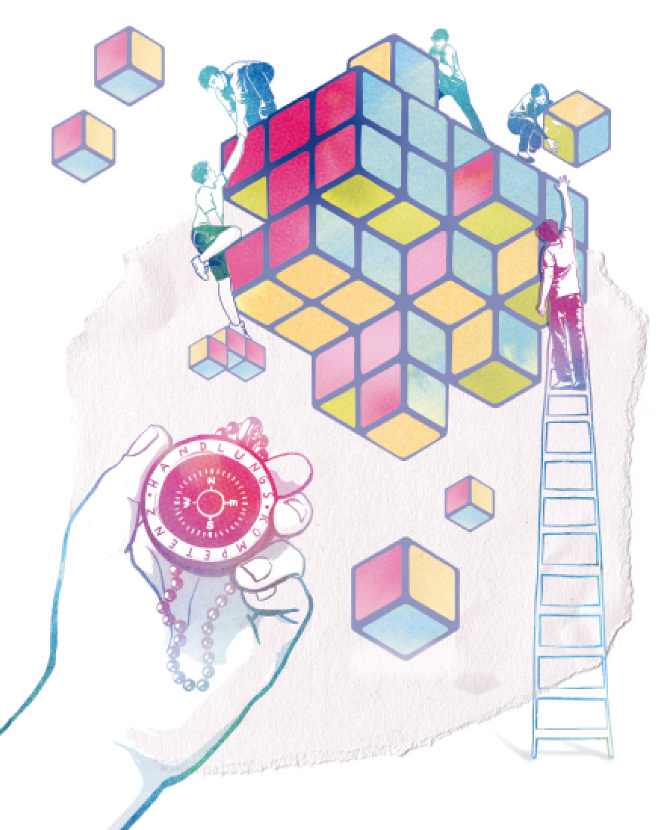 Learning in the 21st century
Today's schools do a good job teaching modern-day knowledge. However, they must do better at empowering students to question modern-day knowledge and be open to new ideas. That means taking a step back from what you currently know or assume in order to look ahead to what the future may require or what future consequences might result from actions being taken today. Both reflective practice and anticipation help prepare us to act responsibly in the belief that we can direct and change the course of events. That promotes self-efficacy and student agency, the core of 21st century learning.
Divisions often dominate today's learning – teachers and material are divided into subjects; students are divided based on their future job prospects. In schools, students stay among themselves and do not mingle with the rest of the world. In the future, classes will have to be more project-based and provide experiences that strengthen students' action orientation and interdisciplinary thinking.
In today's schools, most students learn individually and, at the end of the school year, are graded based on their personal performance. However, as our world becomes more interdependent, we will increasingly need people who can collaborate effectively and coordinate teamwork. Innovations are now less likely to be the result of one person's efforts and more likely to be the product of our ability to activate, share and combine knowledge. For that reason, schools must develop environments in which students learn to think independently and work with others. We often overlook the fact that group learning can also be a strong motivator for self-directed, research-based learning.

Strengthening self-efficacy and student agency
The most important consideration, though, is that learning is an activity, not a place. Back when it was safe to assume that what you learned in school would last for a lifetime, educators were rightly expected to focus on teaching substantive knowledge and routine cognitive skills. Today, they must shift their focus to empowering people to structure and independently acquire knowledge throughout their lives. Moreover, instead of merely constantly acquiring new knowledge, people must also learn how to discard and update obsolete knowledge in response to changing conditions.
Modern schools must help students to constantly evolve and grow and to find and shape their place in a changing world every single day. By strengthening self-efficacy and student agency as well as cognitive, emotional and social resilience, education can help people, organizations and systems to survive and thrive in an unpredictable, disruptive environment. It can imbue institutions and population groups with the necessary intelligence, flexibility and responsiveness to participate successfully in changing our social and economic structures.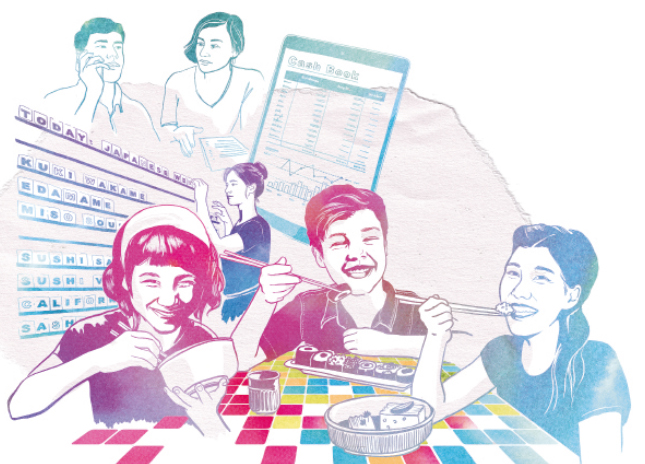 This sounds complicated, but it needn't be. In Singapore, it is customary for students to be responsible for school meals. Instead of having a single monolithic cafeteria operated by an external service provider, schools feature a variety of small food stalls offering food from different cultures that the students select and design. Students manage food purchasing and sales, pricing and the external service providers. In Spain, there is a group of schools where students draw up their own syllabi and follow them with digital support from their teachers. That teaches them to take responsibility for setting learning goals, realistically assessing their own potential and systematically evaluating their educational progress.

Treating everyone as learners
German schools focus on standardization and rule-following and teach students in age cohorts based on the same standard syllabus. In the future, classroom content will have to build on learners' interests and skills. Teachers will have to recognize the different ways in which each student learns and approaches schoolwork in different phases of life. They will have to find new ways of teaching that make learning more accessible to students and optimally drive their educational progress. Many talented people who possess extraordinary agency skills simply fall through the cracks because they do not fit into predefined educational structures. Prime examples include school and college dropouts such as Thomas Edison, Albert Einstein, Bill Gates, Steve Jobs, Richard Branson and Mark Zuckerberg.
To strengthen student agency, teachers must not only recognize students' personalities but also consider the totality of their relationships – with teachers, other students, family members and other people with whom they interact every day – that affect how students learn. In this process, everyone should be treated as learners – not just the students, but also the teachers, principals, parents and the other people in students' lives.

Physicist and mathematician Andreas Schleicher is the Director for Education and Skills at the Organization for Economic Cooperation and Development (OECD). Schleifer's own educational career started off bumpy: His elementary school teacher did not recommend that he go on to a college-preparatory high school. However, the Hamburg native overcame that obstacle and graduated from a college-prep school with an A average. Schleicher's responsibilities at the OECD include overseeing the famous PISA studies.
 
The "Learning Compass 2030" is an aspirational vision for the future of education. It focuses on the concept of "student agency". This assumes that students have the desire and ability to positively influence their lives and the world around them. Student agency also extends to how they learn. Deutsche Telekom Stiftung is currently working with partners to apply the Learning Compass 2030 to the German educational system.
Photo credit: SolStock/iStock.com / Illustrations: Irene Sackmann