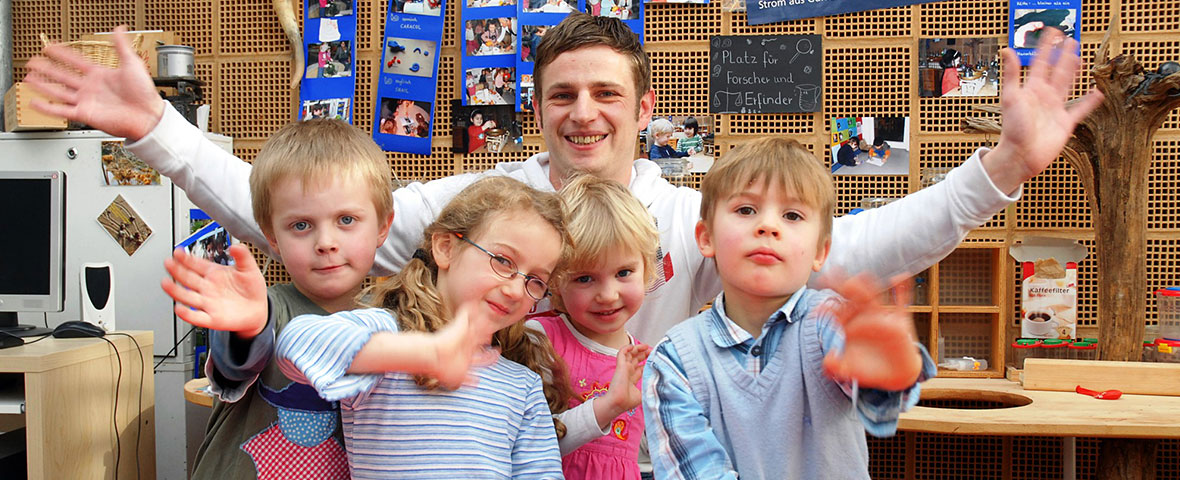 Little Scientists' House
Institutional partnership
The Deutsche Telekom Stiftung is a strategic partner for another foundation, the "Little Scientists' House" association (Haus der kleinen Forscher), Germany's biggest initiative for early learning. The two organizations work in close cooperation, pooling their skills and networks for the training of multiplicators for skilling measures for child day care staff. The basis for the educational approach are insights gained from a Deutsche Telekom Stiftung project entitled "Natur-Wissen schaffen".
"Forschergeist" is another joint program. The word means "Inquiring Minds" and is the name for a distinction which is awarded by the two foundations for outstandingly successful scientific, mathematical or technical projects carried out at children's day care facilities and given in special recognition for the dedication and commitment of the educators in this area.
To promote scientific and technical education in Germany with united forces, the two foundations are planning the development of new ideas and concepts in the field of early science learning.
Picture credit: Thomas Ernst/Stiftung Haus der kleinen Forscher