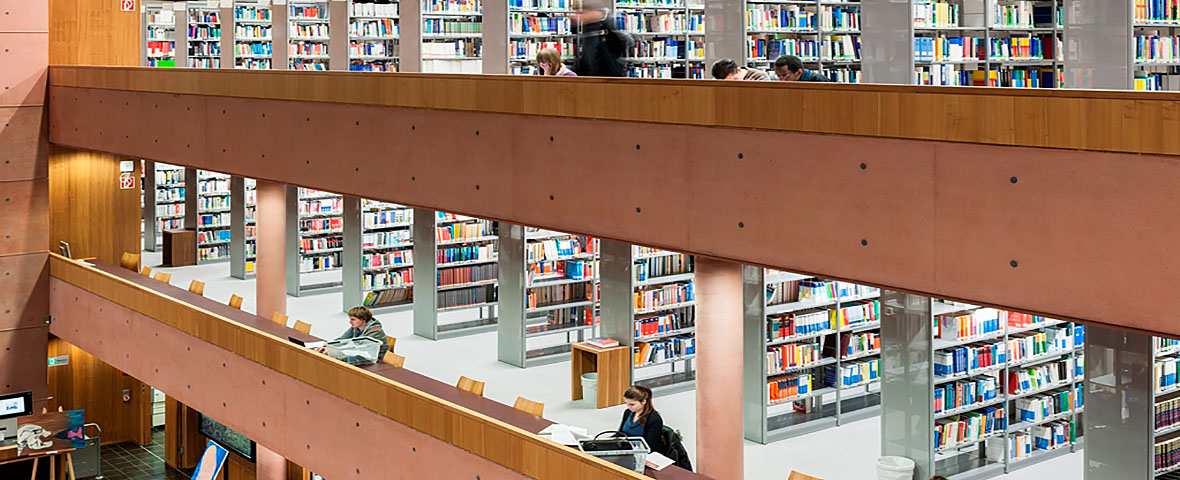 Library of the Year
Libraries: mediators of digital education
Every year, the German Library Association names a "Library of the Year" to recognize innovative library work in Germany, particularly the development and successful deployment of digital education programs. Winners receive a EUR 20,000 cash prize. Deutsche Telekom Stiftung has been supporting the award since 2017.
An independent jury reviews the applications and pays particular attention to the quality and future orientation of library work, the creative use of digital offerings and national and international engagement. Every year the award ceremony takes place on October 24th, the day of the libraries.For the first time, there will be a special award for the "Library of the Year in small Municipalities and Regions", which is endowed with 7,000 EUR.
The current call for proposals for the library of 2020 has ended. Submissions were possible until March 31, 2020.
Foto: library of Tecnical University of Applied Science Wildau, Andreas Meyer / Ostkreuz